About Us
Welcome to the Lassen Indian Health Center. Since our founding in 2012, we have made it our goal to offer our community access to high-quality healthcare and outreach programs that promote health and wellness. We invite you and your family to enjoy comprehensive medical and dental care delivered with compassion.

Our Services
At Lassen Indian Health Center, we are proud to provide our community with the following healthcare services:
The medical staff at LIHC provides care for acute and chronic problems and offers a wide range of health care services.
We offer our community affordable treatment plans and quality dental care. Our dental team is here to help you get the care you need.
Our Advanced Practice Pharmacists are able to provide patients access to medications, pain management, and immunizations.
The Family Services Department is committed to providing services that can help treat behavioral health issues as well as substance abuse.
Our Transportation Service gives patients the opportunity to get to their scheduled appointment simply by scheduling a ride.
The LIHC Wellness Program is dedicated to improving the health of our patients and partners through utilizing exercise to promote better health.
Programs & Community Outreach
Lassen Indian Health Center is dedicated to providing the community with quality programs to improve health and wellness.
Alcohol and Drug Counseling

Diabetes/Outreach Program

Telehealth

Purchased/Referred Care

CalWORKS

Hoopa Valley USDA Food Program

CIMC Elders Eatery

Tribal Opioids Response Program

Community Health Outreach Program

Special Diabetes Program for Indians (SPDI)


Mission Statement
LIHC's mission is to improve the health and wellbeing of the communities we serve while providing exceptional and compassionate care.
Our Vision
The vision we have for Lassen Indian Health Center is to be chosen by our staff, our providers and our community as the best place to work, the best place to practice and the best place to receive comprehensive care.
At Lassen Indian Health Center, we pride ourselves in using evidence-based practices, ensuring our patients the highest quality health and dental care. We are dedicated to treating our patients with dignity, care and compassion.
Tribal History
The Susanville Indian Rancheria is a federally recognized Indian Tribe that was established in 1923 for the benefit of homeless California Indians in Lassen County. There are four distinct tribes associated with the Susanville Indian Rancheria: Maidu, Paiute, Pit River, and Washoe.

On January 1, 2012, the Susanville Indian Rancheria compacted with the United States of America to support Tribal Self-Governance for the conduct and delivery of Health Services.

Lassen Indian Health Center and its Health Board will strive to encourage and support the exercise of tribal self-governance of its individual members and to oversee the operation of the Health Center's responsibilities of providing health care services for the spiritual, traditional, and cultural well-being of its patients.

Our mission is quality, integrated medical, dental, and behavioral health care and related services to the Alaska Native/American Indians and residents of Lassen County.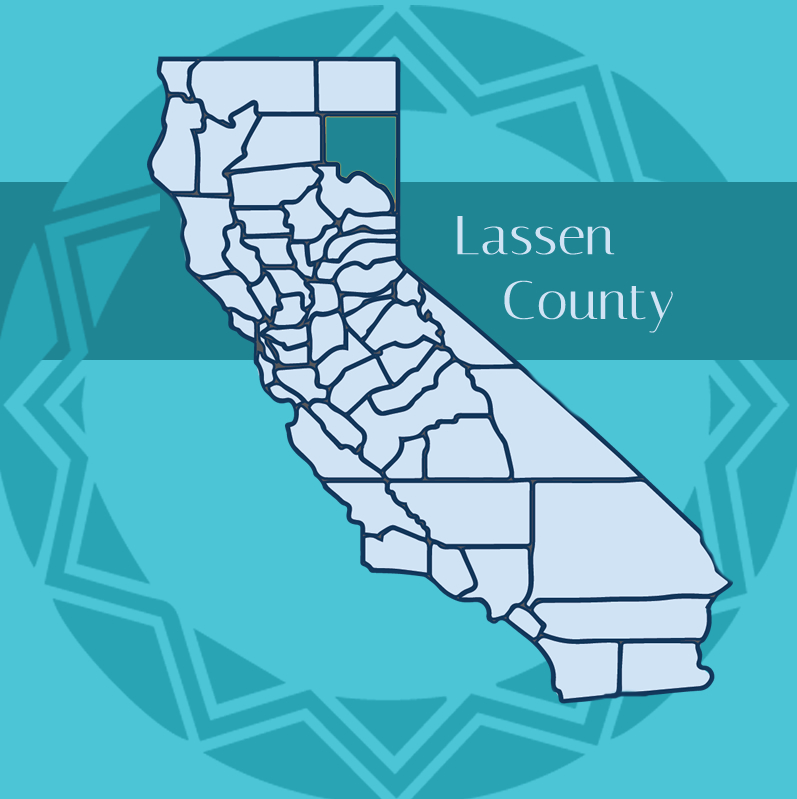 Our Community
Lassen County is a county in the northeastern portion of the U.S. State of California. As of 2010 census, the population was 34,895. The county seat and only incorporated (1864) city is Susanville. The following townships and cities are within the healthcare service area of Lassen Indian Health Center:

Bieber
Doyle
Herlong
Janesville
Litchfield
Madeline
Milford
Nubieber
Ravendale
Standish
Susanville
Termo
Wendel
Westwood
The Health Board Members
The Health Board of Lassen Indian Health Center consists of seven members: A Chairperson, Vice-Chairperson, Secretary/Treasurer and four Council Members. The Health Board oversees clinic operations, ensuring the availability of quality healthcare and community programs within Lassen County. The Health Board works together to establish policies & procedures, implement by-laws, as well as develop, monitor and approve budgets.
Christi Choo
Secretary/Treasurer
Aaron Brazzanovich Jr.
District 1 Councilman
Alton Brazzanovich
District 2 Councilman
Robert Joseph
Vice-Chairman
Mary Joseph
Member At Large
(Lassen County)
Kurt Merino
Member At Large
(Trust Land)