News & Events
Find out about the latest Lassen Indian Health Center news and events. We love being part of our community and invite you to join us in future events.
Native Diabetes Luncheon - Food is Tradition
Friday, December 15, 2023
Join us for food, fun and knowledge during our Native Diabetes Luncheon! Presentations include Foods and Native American Traditions, Preventive Health and Diabetes, as well as an introduction of the Elders Eatery Nutrition Workshop for 2024.
Seating is available for 48 participants. For questions contact Victoria Tanner, Executive Assistant, at (530) 251-5115
Download Flyer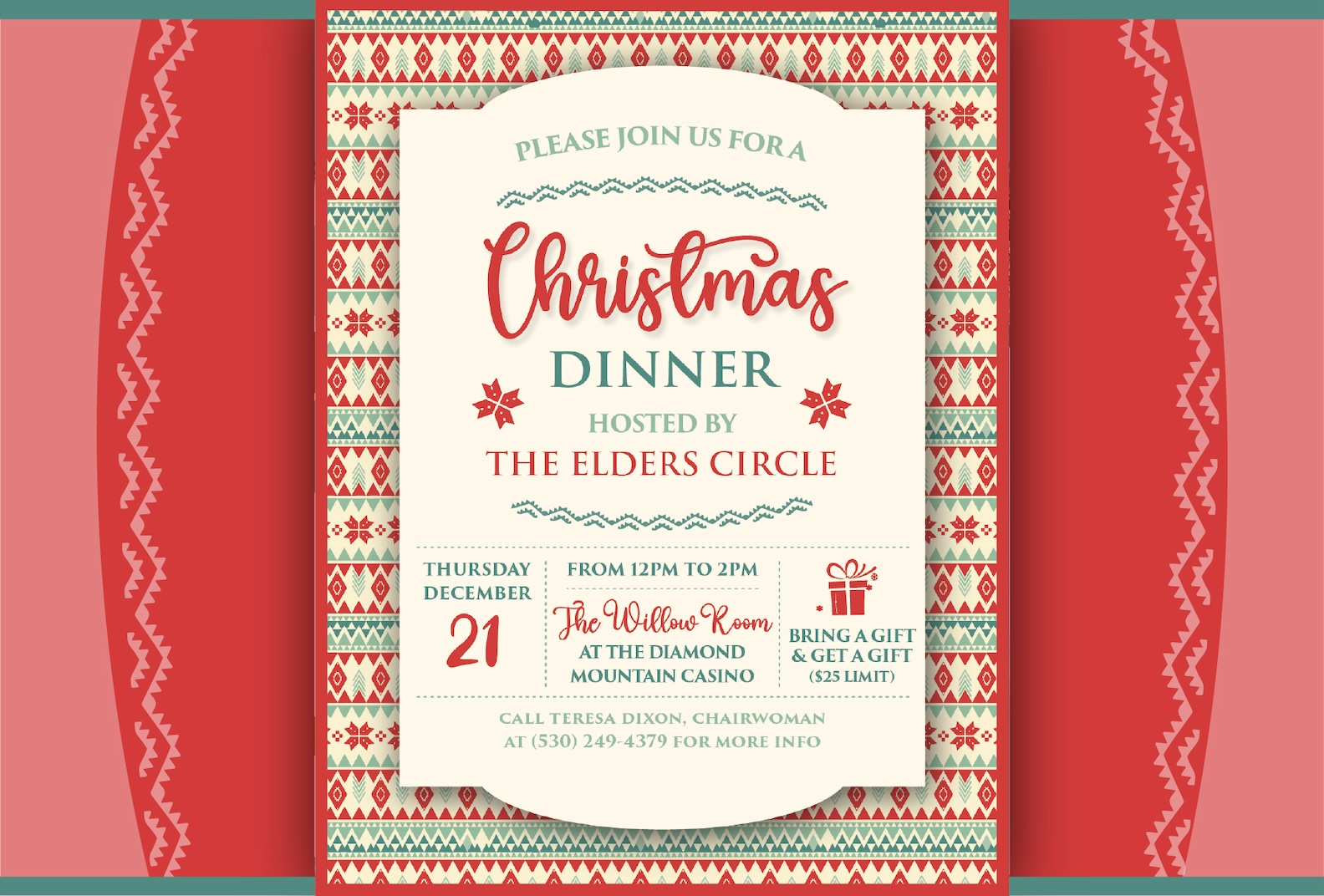 Elders Circle Christmas Dinner
Thursday, December 21, 2023
12pm to 2pm at The Willow Room within the Diamond Mountain Casino
Please join us for a special Christmas Dinner hosted by The Elders Circle. Bring a gift to get a gift ($25 limit). See you there!
For more information please contact Teresa Dixon, Chairwoman, at (530) 249-4379.
Download Flyer
Naming Contest for the New Clinic
Win $1000 if your entry is chosen for the new health center!

The new building for the Lassen Indian Health Center is currently under construction and we would like our community to give it a new name. The New Clinic Planning Body of Lassen Indian Health Center has launched a name contest aimed toward finding a creative name suitable for the new clinic. All members of the community 18 years of age and older are encouraged to participate. The winner of the contest will receive $1000 as a prize.
Submission deadline is December 31, 2023 at 11:59am.


Learn More and Enter to Win
Event Photo Gallery
---
Groundbreaking Ceremony 2022
Denim Day 2021
Walk a Mile 2021
MMIW 2021
Love is Love: You are Not Alone 2021