News & Events
Find out about the latest Lassen Indian Health Center news and events. We love being part of our community and invite you to join us in future events.
Get Your Flu Vaccine
Flu poses an even greater risk to American Indians and Alaska Natives who: are young children or elders, have diabetes, severe obesity, heart disease, or asthma and other lung problems. PLEASE MAKE AN APPOINTMENT TO RECEIVE THE FLU VACCINE. For more information or to schedule your appointment, please call Lassen Indian Health Center at (530) 257-2542 or our Pharmacy at (530) 251-5173.
Download Flyer
Fun Day
Sunday, October 20, 2022
11:00am-3:00pm

Susanville Indian Rancheria Native Elders Circle invites you to Fun Day!
Join us for fun activities and good company!
There will be Contests & Raffles, Free Health Screenings, Games & Activities, Info on Tribal Programs. Seniors only event 55 years and older. No children allowed. To RSVP, please call us at 530-251-5115 or 530-249-7689. Susanville Indian Rancheria Gym 845 Joaquin Street Susanville, CA 96130
Download Flyer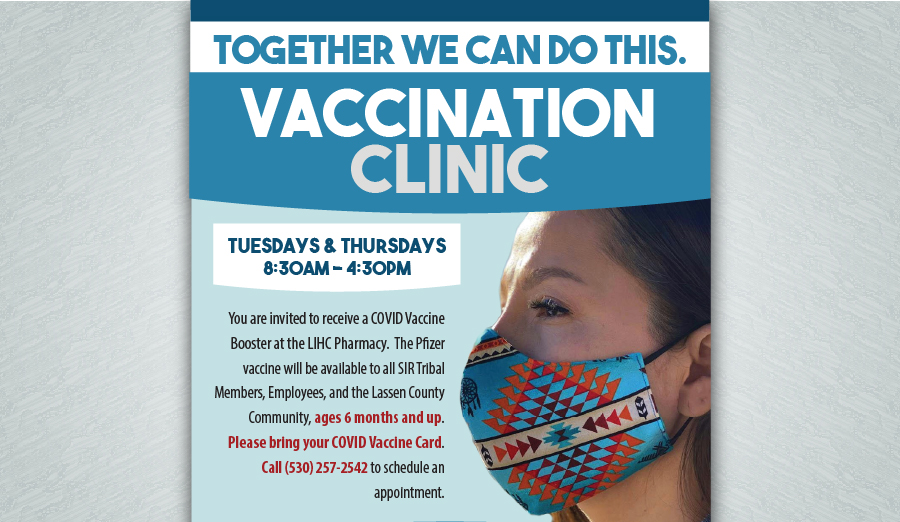 Vaccination Clinic
You are invited to receive a COVID Vaccine Booster at the LIHC Pharmacy. The Pfizer vaccine will be available to all SIR Tribal Members, Employees, and the Lassen County Community, ages 6 months and up. Please bring your COVID Vaccine Card. For more info, please call (530) 257-2542.
Download Flyer
Previous News & Events
---
Going Away Luau for Melissa Garnett, FNP
July 6, 2022
We would like to invite Patients, SIR and LIHC Staff to come enjoy food and refreshments as we wish Melissa and her family the best of luck.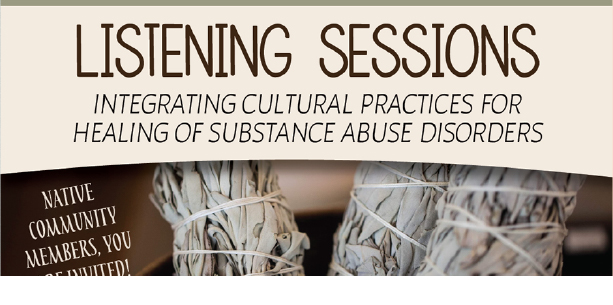 Listening Sessions
May 13-20, 2022
Integrating Cultural Practices for Healing of Substance Abuse Disorders. The event was held in the Diamond Mountain Casino Boardroom both in person and via zoom with snacks served.
Lassen County Public Health, Back to School Immunization Fair
August 24, 2022
The Health Fair took place at Lassen County Public Health, 1445 Paul Bunyan Rd. Ste B, Susanville, CA 96130 and was open to all and had popcorn, face painting, balloon animals, and lots of fun games.
Medications for Addiction Treatment (MAT) Program
May 2022
This program serves to help those who are recovering or seeking help to recover from opioid use disorder through various culturally appropriate tools, medications, and a supportive environment to help make positive changes.
Event Photo Gallery
---
Denim Day 2021
Walk a Mile 2021
MMIW 2021
Love is Love: You are Not Alone 2021